Old Master
PETAR LALOVIĆ, DOCUMENTARY FILM WIZARD AND GUARDIAN OF THE LAST OASES OF NATURE WITHIN US
The Best of the Best
First Jamie Uys enchanted him with his favorite documentary "Animals are Beautiful People". Although he knew he didn't have monkeys, lions, crocodiles, he wanted to make equally interesting movies about nature and animals in our environment. And he succeeded. From "The Last Oasis" and "Disappearing World" and about two hundred extraordinary short films, to the "Belgrade Oasis" and "How to Sell the Sky, Water and Warmth of the Soil"… Last summer he has officially become "The Best of the Best", before everyone, including Jamie Uys. Perhaps none of this would have happened if he hadn't been excluded from the Party
By: Radmila Tamindžić
Photo: NR Press and interlocutor's archive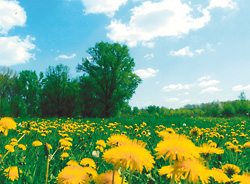 The filming of the latest documentary about the Belgrade War Island last summer prevented Petar Lalović from receiving the Best of the Best award at the Wildlife Film Festival in Toyama, Japan. His famous Dorbeetle has already received a Grand Prix at this festival. However, since the festival didn't take place in 2011 due to multiple natural and technological disasters in Japan, the best movie was selected among 20 films previously awarded with first prize. Petar Lalović's won a convincingly won.
Although he had created about 350 short documentaries and several feature and live-action movies in his life, although he had won more than 150 important awards in the country and abroad (about fifteen grand prixes, 7th of July, Avnoj, Vuk's Awards…) – this last recognition is especially important to Lalović. Not only as undisputable proof of planetary recognition of his masterly skills. He is especially glad because the true meaning of metaphor is recognized in this eight-minute story without a single word about the tiny insect scarab. He explains: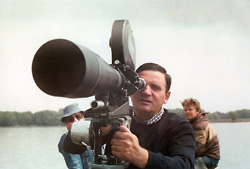 – Many people incorrectly see the imitation of Sisyphus in my dorbeetle, which I noticed while filming something else. It is, however, already worn out, a cliché. I attempted to make an upgrade of my own. I actually show an episode from the human life through his story. The poor soul struggles to roll the ball of muck uphill, while others are waiting up there, without getting their hands dirty, and get everything ready made. However, everyone understands it their own way; I cannot influence it. The jury in Japan obviously understood.
THREE YEARS IN KOPAČKI RIT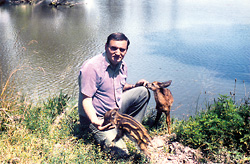 Petar Lalović dedicated almost his whole career to documentaries and animals, not because he planned it, but because it turned out to be so by chance. First he began studying history of art in Belgrade and made it to the fourth year of studies, but memorizing bunches of details was too static and boring for him. He further graduated from the camera department at the Academy of Theater and Film in Zagreb, and then from the Faculty of Drama in Belgrade. He is therefore a double cameraman, later director.
In the beginning, he worked on co-productions such as Marco Polo or The Steppe, met famous actors such as Elsa Martinelli, Robert Hossein, Horst Bucholz... However, being the fortieth in the row, the one moving the camera, wasn't challenging for him. He was director of photography in the movie Young and Healthy as a Rose, starring Dragan Nikolić. However, due to several Neorealistic political and porno sequences, the movie was banned and Lalović expelled from the Communist Party. The fact that he went to the partisans as a ten-year old didn't help either.
– Uncle Milutin Morača, famous general, commander of the Fifth Krajina Division, took me to the partisans in 1944. I didn't have any ideals to fight against the fascists, I was just a kid. I only wanted to enter liberated Belgrade on a horse and with bombs around my waist, so my buddies could see me. My revolution ended with this.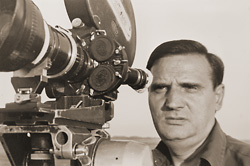 Expelling from the Party turned out to be very good for Lalović, because he turned to nature and began working on a series about animals for the then Forest Estate "Jelen", present "Srbijašume" – about gypsy moths, otters, deer, and later awarded movies, such as the Hamster.
– I liked it much more, because I was the complete author from beginning to end, just like Jamie Uys, whose Animals are Beautiful People I watched at least ten times. Although we don't have monkeys, crocodiles, lions, tigers, I kept thinking whether a similar movie could be made here. That provocation created a feature documentary-art movie The Last Oasis, filmed in Kopački Rit. It is a time when flocks of birds return from the far south in spring and overfly urban areas in order to unmistakably find their place beyond the reach of civilization. Besides other game, there are over three hundred species in our oasis. We filmed the births, fights, love and death of the inhabitants of the oasis for as long as three years. Despite permanent destruction, the strange world of the wilderness is eternally renewed, and natural laws incredibly remind of human norms and behavior.
DOCUMENTARY CONQUERS CINEMAS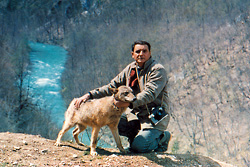 Petar Lalović is especially proud of breaking the ice with The Last Oasis – he succeeded in conquering cinemas with a documentary. He remembers those times with a smile:
– The cinema wasn't full at the autumn premiere in "Jadran". Mainly those who got free tickets came. The ticket scalpers, however, had no idea about the film, so they remained barehanded. I ran into one and asked him to tell me something about the movie. He praised it: wonderful this, wonderful that, and the actors …! Since he was commending it so much, I had to buy two tickets. Then the advertisements began and about 280.000 people saw the movie in a month and a half only in Belgrade! Makes a man crazy! New copies were made, so the movie was being shown in six cinemas.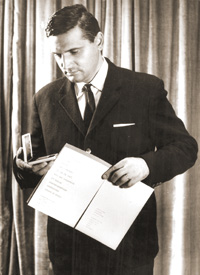 Whole schools came to the projections, and an official letter came from the Academy of Sciences stating that The Last Oasis is a great contribution to the education of children. A total of about seven and a half million people saw the movie in ex-Yugoslavia. Already while filming, Lalović believed that the movie will make a commercial success, but not that, with crime or porn movies, it will incite such interest. Perhaps it was because…
– ... I believed in that world, just as I believe now that animals have a soul. They can love, hate, court, they can be unfaithful, there are hermaphrodites and homosexuals… These are not just our features. From a phylogenetic point of view, we are the last in the chain and we took over and "improved" all that from them. Although I had consultants, prior to filming any of my movies, I had to prepare well. If I was working on insects, I studied them as an entomology student, however not purely scientifically; I searched for drama in their lives. It was important that the story invokes my interest. Then it would surely invoke the interest of others. If I hadn't seen or lived all that, my movies would have been worthless. Perhaps I am humanizing some things in my movies, but I think that science will not mind a bit more humanness.
THE WAR ISLAND – A JEWEL IN THE MIDDLE OF A METROPOLIS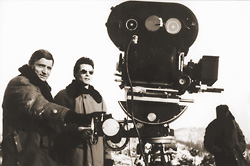 Three or four years after the Oasis and a series of short movies, Lalović filmed his second feature documentary – The Disappearing World. Besides numerous two- and four-legged actors, the leading character is Gile, the jinxed pig, thirteenth born, whom his mother rejected because she had only 12 teats.
– The narrator in the movie was the recently passed away Pera Kralj, whom his closest colleagues called Gile till the end of his life. The narrator of the Oasis is the unsurpassable Zoran Radmilović, who told me: "What do you need me for? I'll just spoil it!" Not only that he didn't spoil it, he brought his original spirit: "Ah, oh, uh, eh... left, right, left, right… go away and don't come back…" I didn't write that. And when we celebrated the Grand Prix in "Atelje 212", he sent a telegram: "Greetings from the great white egret!"
The filming of a documentary, says Petar Lalović, is a real lottery. There is no filming book, you cannot whisper anything to animals, the cameraman must be both the director and the scriptwriter, everything. There are assistants and helpers, but many give up quickly because the working conditions are difficult and the promised amounts of money are not really motivating.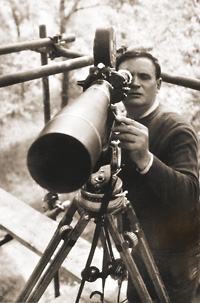 – I had to know what animals like, what they don't like, how to approach them. It was always very difficult. Waking up early in the morning, no shaving, no soap, no smoking, no crèmes against mosquitoes (because the animals feel it from a very long distance). We were out in the rain, wind and snow, we couldn't make a fire, we were freezing…But we couldn't do it any differently. If I hadn't experienced that, my films wouldn't have any value.
One of the last in the row of Lalović's films – How to Sell the Sky, Water and Warmth of the Soil – is directly linked the famous letter written by the Indian chief from Seattle. He, the predecessor of all later ecologists, refused to sell "the s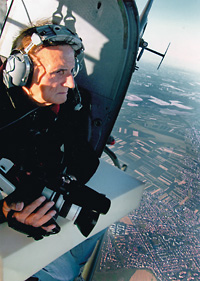 ky, water and warmth of the soil of his people" to the Americans. Lalović transferred this story about destroying nature to the field of domestic nonsense, to Bor and Majdanpek, catching with his camera animals being destroyed in the dug out soil, among the desolated mines and ghastly buildings.
Petar Lalović's latest movie, still warm, half an hour long Belgrade Oasis, follows four seasons at the Belgrade War Island. Lalović tells us about it with unhidden melancholy in his voice:
– This is a serious movie for the salvation of the War Island, in this era of tenders and tycoons, when everything can be sold and purchased, even natural resources. At the confluence of two world rivers, we have an oasis 600 meters from the center of Belgrade! A reserve of flora, factory of clean air and animal kingdom! Not a single metropolis in Europe has that. It is incredible how many birds live in the War Island. It is their service station when they fly from Scandinavia to the south to spend the winter. This is the second year one swan has been spending the winter here with non-migrating birds. Perhaps he calculated that going from the north to the south each time doesn't pay off. I made a beautiful movie about the War Island, without any criticism, because I wanted to show that we have a jewel no one else has, and that this is an obligation to us, especially those who are in a position to decide.

***
American "Useful Lies"
– I wanted and managed to make a commercial success with The Last Oasis. "Centar film" however sold it to the famous Hollywood "Canon" group, which still holds all international rights for The Last Oasis. They pay something annually, but I have nothing from it. It is interesting how the Americans lie: the poster for the movie states that it was filmed for three years and cost ten million dollars. The first is true, but the second – God forbid! The whole annual cinematography of the great ex-Yugoslavia, including Bulajić, didn't cost so much. Barely 100.000 dollars were spent for The Last Oasis.
***
Ecology "Oscar"
– The Last Oasis won almost all important awards. However, the dearest to me is the European Environmental Oscar. The film won it in 1987 in Italy, besides Jamie Uys' Animals Are Beautiful People, which won the consolation prize. I apologized to him and explained that he was my teacher. He found it charming, so we continued writing to each other.
***
No Happy Ending
Petar Lalović attempted to make a feature documentary four times but it didn't work. Nothing he filmed was attractive enough for him. And if it couldn't entertain him, how would it entertain the commonly impatient audience!
– Then I used the material for Birds that Never Fly, a feature film in natural surroundings. It was the easiest movie I made based on a true story. I only lied a bit at the end. In my movie the girl didn't die of leukemia but left to the "suffocating city", which is actually the same. I avoid killing in movies about animals, let alone…